Burning Questions By David Egner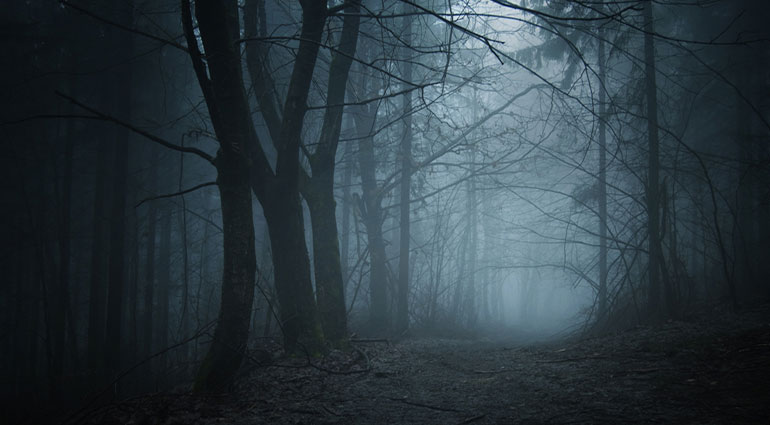 Read: Exodus 3:1-6,10-14
"I am who I am" Exodus 3:14
An old Native American story tells of a young boy who was sent into the woods alone on an autumn night to prove his courage. Soon the sky darkened and the sounds of night filled the air. Trees creaked and groaned, an owl screeched, and a coyote howled. Even though he was frightened, the boy remained in the woods all night, as the test of courage required. Finally morning came, and he saw a solitary figure nearby. It was his grandfather, who had been watching over him all night long.
When Moses went deep into the desert, he saw a burning bush that didn't burn up. Then God began talking to him from the bush, commissioning him to go back to Egypt and lead the Israelites out of cruel slavery to freedom. A reluctant Moses began to ask questions: "Who am I that I should go?"
God simply answered, "I will be with you."
"Suppose I . . . say to them, 'The God of your fathers has sent me to you,' and they ask me, 'What is his name?' Then what shall I tell them?"
God replied, "I am who I am. . . . [Say to them,] I am has sent me to you' " (Ex. 3:11-14). The phrase "I am who I am" can be interpreted, "I will be who I will be" and reveals God's eternal and all-sufficient character.
God has promised always to be present with those who believe in Jesus. No matter how dark the night, the unseen God is ready to respond appropriately to our need.
Dear Father, thank You for Your never-changing character.
God is always present and at work.
Insight:
Moses' early life was marked by great opportunities for education, and his status as prince of Egypt allowed him to speak with great authority (Acts 7:22). How different from his life in the Midian desert, where he served his father-in-law as a shepherd, even as God prepared him to lead His people out of Egypt. Bill Crowder
................................................................................
Exodus 3:1-6 King James Version (KJV)
3 Now Moses kept the flock of Jethro his father in law, the priest of Midian: and he led the flock to the backside of the desert, and came to the mountain of God, even to Horeb.
2 And the angel of the Lord appeared unto him in a flame of fire out of the midst of a bush: and he looked, and, behold, the bush burned with fire, and the bush was not consumed.
3 And Moses said, I will now turn aside, and see this great sight, why the bush is not burnt.
4 And when the Lord saw that he turned aside to see, God called unto him out of the midst of the bush, and said, Moses, Moses. And he said, Here am I.
5 And he said, Draw not nigh hither: put off thy shoes from off thy feet, for the place whereon thou standest is holy ground.
6 Moreover he said, I am the God of thy father, the God of Abraham, the God of Isaac, and the God of Jacob. And Moses hid his face; for he was afraid to look upon God.
Exodus 3:10-14 King James Version (KJV)
10 Come now therefore, and I will send thee unto Pharaoh, that thou mayest bring forth my people the children of Israel out of Egypt.
11 And Moses said unto God, Who am I, that I should go unto Pharaoh, and that I should bring forth the children of Israel out of Egypt?
12 And he said, Certainly I will be with thee; and this shall be a token unto thee, that I have sent thee: When thou hast brought forth the people out of Egypt, ye shall serve God upon this mountain.
13 And Moses said unto God, Behold, when I come unto the children of Israel, and shall say unto them, The God of your fathers hath sent me unto you; and they shall say to me, What is his name? what shall I say unto them?
14 And God said unto Moses, I Am That I Am: and he said, Thus shalt thou say unto the children of Israel, I Am hath sent me unto you.