Reckless Words By Jennifer Benson Schuldt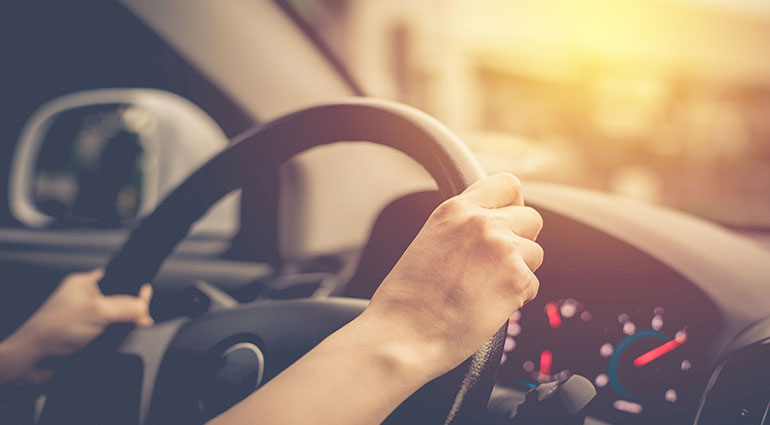 Read: 1 Peter 2:13-25
When they hurled their insults at him, he did not retaliate. 1 Peter 2:23
I had been driving for almost half an hour when my daughter suddenly wailed from the backseat. When I asked, "What happened?" she said her brother had grabbed her arm. He claimed he had grabbed her arm because she had pinched him. She said she pinched him because he had said something mean.
Unfortunately, this pattern, which is common between children, can show up in adult relationships too. One person offends another, and the hurt person shoots back a verbal blow. The original offender retaliates with another insult. Before long, anger and cruel words have damaged the relationship.
The Bible says that "the words of the reckless pierce like swords," and that "a harsh word stirs up anger" but "a gentle answer turns away wrath" (Prov. 12:18; 15:1). And sometimes not answering at all is the best way to deal with mean or cruel words or comments.
Before Jesus' crucifixion, the religious authorities tried to provoke Him with their words (Matt. 27:41-43). Yet, "When they hurled their insults at him, he did not retaliate . . . . Instead, he entrusted himself to him who judges justly" (1 Peter 2:23).
Jesus' example and the Spirit's help offer us a way to respond to people who offend us. Trusting the Lord, we don't need to use words as weapons.
Dear God, please give me self-control through Your Holy Spirit when I am tempted to retaliate with words.
A soft answer has often been the means of breaking a hard heart.
Insight:
To "follow in [Christ's] steps" means we are called to pursue a walk of purity and honesty (vv. 21-22), a walk that is not vengeful or vindictive (v. 23), and a walk of deep trust in God the Father (v. 23). This is not only an example of how to build personal relationships, but it's also the essence of the gospel of grace—God's favor to those who do not deserve it. Bill Crowder
...........................................................
1 Peter 2:13-25 King James Version (KJV)
13 Submit yourselves to every ordinance of man for the Lord's sake: whether it be to the king, as supreme;
14 Or unto governors, as unto them that are sent by him for the punishment of evildoers, and for the praise of them that do well.
15 For so is the will of God, that with well doing ye may put to silence the ignorance of foolish men:
16 As free, and not using your liberty for a cloke of maliciousness, but as the servants of God.
17 Honour all men. Love the brotherhood. Fear God. Honour the king.
18 Servants, be subject to your masters with all fear; not only to the good and gentle, but also to the froward.
19 For this is thankworthy, if a man for conscience toward God endure grief, suffering wrongfully.
20 For what glory is it, if, when ye be buffeted for your faults, ye shall take it patiently? but if, when ye do well, and suffer for it, ye take it patiently, this is acceptable with God.
21 For even hereunto were ye called: because Christ also suffered for us, leaving us an example, that ye should follow his steps:
22 Who did no sin, neither was guile found in his mouth:
23 Who, when he was reviled, reviled not again; when he suffered, he threatened not; but committed himself to him that judgeth righteously:
24 Who his own self bare our sins in his own body on the tree, that we, being dead to sins, should live unto righteousness: by whose stripes ye were healed.
25 For ye were as sheep going astray; but are now returned unto the Shepherd and Bishop of your souls.