Worth It All By Mart DeHaan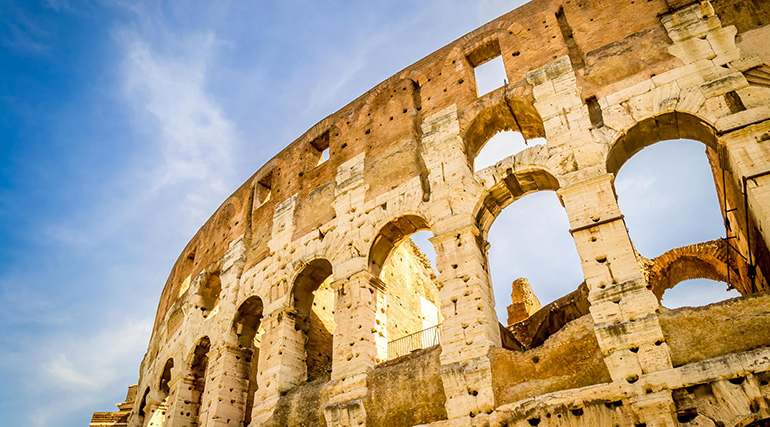 Read: 1 Corinthians 15:30-38
What you sow is not made alive unless it dies. —1 Corinthians 15:36
By the end of the 4th century, followers of Christ were no longer being fed to the lions for the entertainment of Roman citizens. But the games of death continued until the day one man jumped out of the crowd in a bold attempt to keep two gladiators from killing each other.
His name was Telemachus. As a desert monk, he had come to Rome for the holidays only to find himself unable to tolerate the bloodlust of this popular pastime. According to the 5th-century bishop and church historian Theodoret, Telemachus cried out for the violence to stop but was stoned to death by the crowd. The Emperor Honorius heard about his courageous act and ordered an end to the games.
Some may question Telemachus. Was his action the only way to protest a tragic blood sport? The apostle Paul asked a similar question of himself: "Why do we stand in jeopardy every hour?" (1 Cor. 15:30). In 2 Corinthians 11:22-33, he chronicled some of his travails for the love of Christ, many of which could have killed him. Had it all been worth it?
In Paul's mind the matter was settled. Trading things that will soon come to an end for honor that will last forever is a good investment. In the resurrection, a life that has been lived in behalf of Christ and others is seed for an eternity we will never regret.
Give us courage, Father, to make and live by choices that show the difference the love of Jesus makes in our lives. Help us not to trade away eternal values for convenience and comfort.
Now is the time to invest in eternity.
INSIGHT:
First Corinthians 15 is known by many as the resurrection chapter, for it is a key passage that defends the truth of Jesus' resurrection and the believer's hope of a future resurrection, after which we will live forever with Christ. Other accounts in the Bible of people who were raised from the dead include the widow's son in Zarephath (1 Kings 17), Jairus's daughter (Mark 5), a widow's son (Luke 7), and Lazarus (John 11). In these instances, however, those raised from the dead would later die of natural causes.
...................................................
1 Corinthians 15:30-38 King James Version (KJV)
30 And why stand we in jeopardy every hour?
31 I protest by your rejoicing which I have in Christ Jesus our Lord, I die daily.
32 If after the manner of men I have fought with beasts at Ephesus, what advantageth it me, if the dead rise not? let us eat and drink; for to morrow we die.
33 Be not deceived: evil communications corrupt good manners.
34 Awake to righteousness, and sin not; for some have not the knowledge of God: I speak this to your shame.
35 But some man will say, How are the dead raised up? and with what body do they come?
36 Thou fool, that which thou sowest is not quickened, except it die:
37 And that which thou sowest, thou sowest not that body that shall be, but bare grain, it may chance of wheat, or of some other grain:
38 But God giveth it a body as it hath pleased him, and to every seed his own body.