Words for the Weary By David McCasland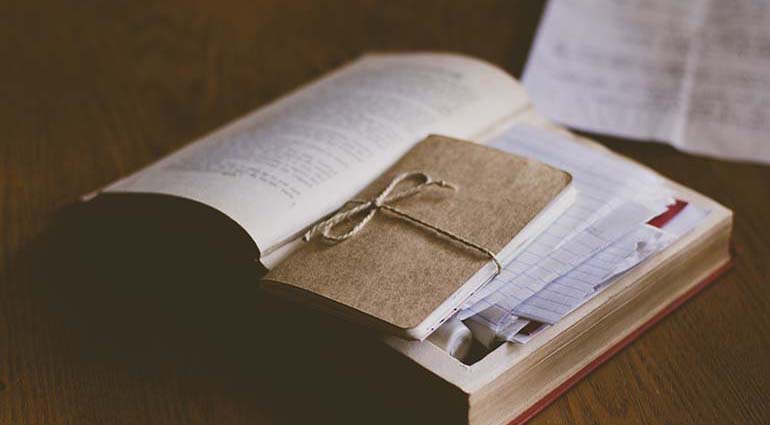 Read: Isaiah 50:4–10
The Sovereign Lord has given me a well-instructed tongue, to know the word that sustains the weary. Isaiah 50:4
A few days after his father died, 30-year-old C. S. Lewis received a letter from a woman who had cared for his mother during her illness and death more than two decades earlier. The woman offered her sympathy for his loss and wondered if he remembered her. "My dear Nurse Davison," Lewis replied. "Remember you? I should think I do."
Lewis recalled how much her presence in their home had meant to him as well as to his brother and father during a difficult time. He thanked her for her words of sympathy and said, "It is really comforting to be taken back to those old days. The time during which you were with my mother seemed very long to a child and you became part of home."
When we struggle in the circumstances of life, an encouraging word from others can lift our spirits and our eyes to the Lord. The Old Testament prophet Isaiah wrote, "The Sovereign Lord has given me a well-instructed tongue, to know the word that sustains the weary" (50:4). And when we look to the Lord, He offers words of hope and light in the darkness.
Heavenly Father, help me to hear Your word of hope today. And help me to speak words of hope and encouragement to others, pointing them to You.
Kind words can lift a heavy heart.
INSIGHT:
The Tyndale Concise Bible Commentary gives this description of Jesus Christ as the Suffering Servant: "[In Isaiah 50:1–11] it is revealed how the Servant learned through his own rejection to comfort the weary and discouraged. The phrase 'Sovereign Lord' occurs four times and may be better translated 'My Master God.' It emphasized that the Servant had a Master (God) to whom he submitted and in whom he found help. The 'words of wisdom' (50:4) was a reference to his speaking or prophetic ministry. The followers of the Servant were called upon to trust in God, who would bring judgment upon the disobedient (50:10–11)."
.......................................
Isaiah 50:4-10 King James Version (KJV)
4 The Lord God hath given me the tongue of the learned, that I should know how to speak a word in season to him that is weary: he wakeneth morning by morning, he wakeneth mine ear to hear as the learned.
5 The Lord God hath opened mine ear, and I was not rebellious, neither turned away back.
6 I gave my back to the smiters, and my cheeks to them that plucked off the hair: I hid not my face from shame and spitting.
7 For the Lord God will help me; therefore shall I not be confounded: therefore have I set my face like a flint, and I know that I shall not be ashamed.
8 He is near that justifieth me; who will contend with me? let us stand together: who is mine adversary? let him come near to me.
9 Behold, the Lord God will help me; who is he that shall condemn me? lo, they all shall wax old as a garment; the moth shall eat them up.
10 Who is among you that feareth the Lord, that obeyeth the voice of his servant, that walketh in darkness, and hath no light? let him trust in the name of the Lord, and stay upon his God.