Something I Should Know? By David McCasland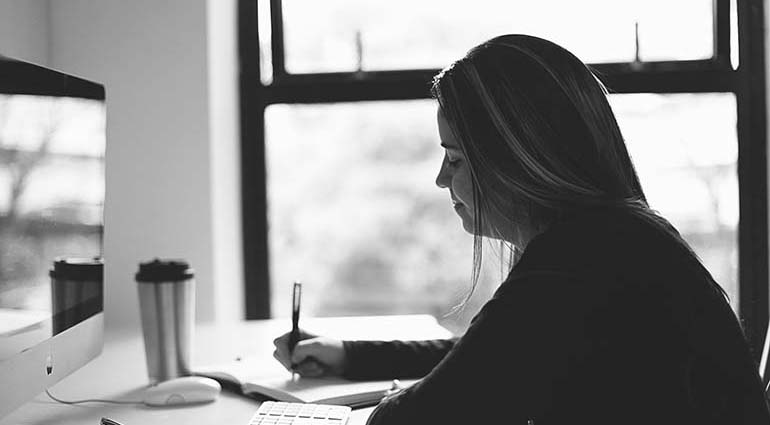 Read: Matthew 14:22–36
He went up on a mountainside by himself to pray. Matthew 14:23
During a concert, singer-songwriter David Wilcox responded to a question from the audience about how he composes songs. He said there are three aspects to his process: a quiet room, an empty page, and the question, "Is there something I should know?" It struck me as a wonderful approach for followers of Jesus as we seek the Lord's plan for our lives each day.
Throughout Jesus's public ministry, He took time to be alone in prayer. After feeding 5,000 people with five loaves of bread and two fish, He sent His disciples to cross the Sea of Galilee by boat while He dismissed the crowd (Matt. 14:22). "After [Jesus] had dismissed them, he went up on a mountainside by himself to pray. Later that night, he was there alone" (v. 23).
If the Lord Jesus saw the need to be alone with His Father, how much more do we need a daily time of solitude to pour out our hearts to God, ponder His Word, and prepare to follow His directions. A quiet room—anywhere we can focus on the Lord without distractions. An empty page—a receptive mind, a blank sheet of paper, a willingness to listen. Is there something I should know? "Lord, speak to me by Your Spirit, Your written Word, and the assurance of Your direction."
From that quiet hillside, Jesus descended into a violent storm, knowing exactly what His Father wanted Him to do (vv. 24–27).
Taking time to be with God is the best place to find strength.
INSIGHT:
Prayer was the essence of Jesus's relationship with the Father. He often withdrew to a solitary place to pray (Mark 1:35; Luke 5:16; 9:18). Sometimes He spent long hours communicating with His Father (Luke 6:12; John 17) and other times He prayed short, quick prayers (Matt. 14:19; Luke 23:34,46; John 12:27).
.................................................
Matthew 14:22-36 King James Version (KJV)
22 And straightway Jesus constrained his disciples to get into a ship, and to go before him unto the other side, while he sent the multitudes away.
23 And when he had sent the multitudes away, he went up into a mountain apart to pray: and when the evening was come, he was there alone.
24 But the ship was now in the midst of the sea, tossed with waves: for the wind was contrary.
25 And in the fourth watch of the night Jesus went unto them, walking on the sea.
26 And when the disciples saw him walking on the sea, they were troubled, saying, It is a spirit; and they cried out for fear.
27 But straightway Jesus spake unto them, saying, Be of good cheer; it is I; be not afraid.
28 And Peter answered him and said, Lord, if it be thou, bid me come unto thee on the water.
29 And he said, Come. And when Peter was come down out of the ship, he walked on the water, to go to Jesus.
30 But when he saw the wind boisterous, he was afraid; and beginning to sink, he cried, saying, Lord, save me.
31 And immediately Jesus stretched forth his hand, and caught him, and said unto him, O thou of little faith, wherefore didst thou doubt?
32 And when they were come into the ship, the wind ceased.
33 Then they that were in the ship came and worshipped him, saying, Of a truth thou art the Son of God.
34 And when they were gone over, they came into the land of Gennesaret.
35 And when the men of that place had knowledge of him, they sent out into all that country round about, and brought unto him all that were diseased;
36 And besought him that they might only touch the hem of his garment: and as many as touched were made perfectly whole.