Language of Love By Keila Ochoa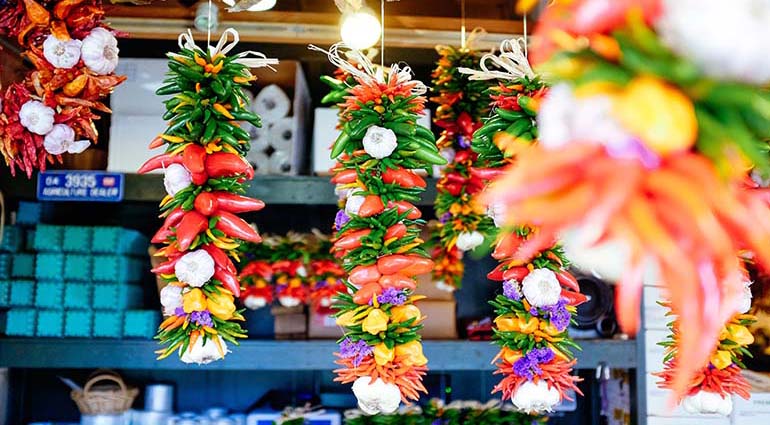 Read: James 3:1–12
With the tongue we praise our Lord and Father, and with it we curse human beings, who have been made in God's likeness. James 3:9
When my grandmother came to Mexico as a missionary, she had a hard time learning Spanish. One day she went to the market. She showed her shopping list to the girl helping her and said, "It's in two tongues (lenguas)." But she meant to say that she had written it in two languages (idiomas). The butcher overheard them and assumed she wanted to purchase two cow tongues. My grandmother didn't realize it until she got home. She had never cooked beef tongue before!
Mistakes are inevitable when we are learning a second language, including learning the new language of God's love. At times our speech is contradictory because we praise the Lord but then speak badly of others. Our old sinful nature opposes our new life in Christ. What comes out of our mouths shows us how much we need God's help.
Our old "tongue" must go away. The only way to learn the new language of love is by making Jesus the Lord of our speech. When the Holy Spirit works in us, He gives us self-control to speak words that please the Father. May we surrender every word to Him! "Set a guard over my mouth, Lord; keep watch over the door of my lips" (Ps. 141:3).
Lord Jesus, take control of my mouth today. Forgive me for careless, thoughtless, and angry words. Let my words bless You and others.
May the words we speak point others to Jesus.
INSIGHT:
A horse, though a very powerful animal, comes under the rider's control with a small piece of metal—a bit—in the animal's mouth (James 3:3). By means of the reins and bridle, the rider pulls the bit, which presses against the horse's mouth. This causes the horse to stop or move in the direction the rider dictates. In contrast, no human can tame the tongue—a very small part of the body. However, the Holy Spirit can help us control our speech as we yield to Him.
.....................................
James 3:1-12 King James Version (KJV)
3 My brethren, be not many masters, knowing that we shall receive the greater condemnation.
2 For in many things we offend all. If any man offend not in word, the same is a perfect man, and able also to bridle the whole body.
3 Behold, we put bits in the horses' mouths, that they may obey us; and we turn about their whole body.
4 Behold also the ships, which though they be so great, and are driven of fierce winds, yet are they turned about with a very small helm, whithersoever the governor listeth.
5 Even so the tongue is a little member, and boasteth great things. Behold, how great a matter a little fire kindleth!
6 And the tongue is a fire, a world of iniquity: so is the tongue among our members, that it defileth the whole body, and setteth on fire the course of nature; and it is set on fire of hell.
7 For every kind of beasts, and of birds, and of serpents, and of things in the sea, is tamed, and hath been tamed of mankind:
8 But the tongue can no man tame; it is an unruly evil, full of deadly poison.
9 Therewith bless we God, even the Father; and therewith curse we men, which are made after the similitude of God.
10 Out of the same mouth proceedeth blessing and cursing. My brethren, these things ought not so to be.
11 Doth a fountain send forth at the same place sweet water and bitter?
12 Can the fig tree, my brethren, bear olive berries? either a vine, figs? so can no fountain both yield salt water and fresh.