Leaving the Past Behind By Jennifer Benson Schuldt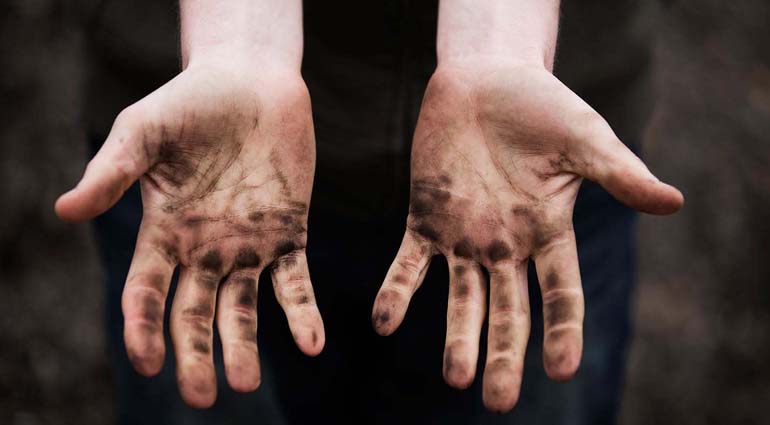 Read: 2 Corinthians 5:12–21
Anyone who belongs to Christ has become a new person. 2 Corinthians 5:17 (nlt)
Chris Baker is a tattoo artist who transforms symbols of pain and enslavement into works of art. Many of his clients are former gang members and victims of human trafficking who have been marked with identifying names, symbols, or codes. Chris transforms these into beautiful art by tattooing over them with new images.
Jesus does for the soul what Chris Baker does for the skin—He takes us as we are and transforms us. The Bible says, "Anyone who belongs to Christ has become a new person. The old life is gone; a new life has begun!" (2 Cor. 5:17 nlt). Before knowing Christ, we follow our desires wherever they lead us, and our lifestyles reflect this. When we repent and begin to walk with Christ, the passions and pitfalls that once dominated our lives are the "old life" (1 Cor. 6:9–11) that fades away as we are transformed. "All this is from God, who reconciled us to himself through Christ" (2 Cor. 5:18).
Still, life as a "new person" isn't always easy. It can take time to disconnect from old habits. We may struggle with ideas that were foundational to our old way of life. Yet over time, God's Holy Spirit works in us, giving us inner strength and an understanding of Christ's love. As God's beautiful new creations, we're free to leave the past behind.
Jesus, thank You for the power of Your death and resurrection. Your victory over sin means that I can be forgiven and can enjoy a new life in You.
To enjoy the future, accept God's forgiveness for the past.
INSIGHT:
Second Corinthians likely arrived around ad 56 and is probably the fourth letter Paul sent to the church of Corinth. Many scholars believe the apostle wrote a letter prior to the New Testament letter of 1 Corinthians (see 1 Cor. 5:9) and that Titus delivered a third letter—one containing a severe reprimand—about a year after sending 1 Corinthians and before the New Testament letter of 2 Corinthians (see 2 Cor. 2:3–4).
.................................................
2 Corinthians 5:12-21 King James Version (KJV)
12 For we commend not ourselves again unto you, but give you occasion to glory on our behalf, that ye may have somewhat to answer them which glory in appearance, and not in heart.
13 For whether we be beside ourselves, it is to God: or whether we be sober, it is for your cause.
14 For the love of Christ constraineth us; because we thus judge, that if one died for all, then were all dead:
15 And that he died for all, that they which live should not henceforth live unto themselves, but unto him which died for them, and rose again.
16 Wherefore henceforth know we no man after the flesh: yea, though we have known Christ after the flesh, yet now henceforth know we him no more.
17 Therefore if any man be in Christ, he is a new creature: old things are passed away; behold, all things are become new.
18 And all things are of God, who hath reconciled us to himself by Jesus Christ, and hath given to us the ministry of reconciliation;
19 To wit, that God was in Christ, reconciling the world unto himself, not imputing their trespasses unto them; and hath committed unto us the word of reconciliation.
20 Now then we are ambassadors for Christ, as though God did beseech you by us: we pray you in Christ's stead, be ye reconciled to God.
21 For he hath made him to be sin for us, who knew no sin; that we might be made the righteousness of God in him.