Is He Good? By Anne Cetas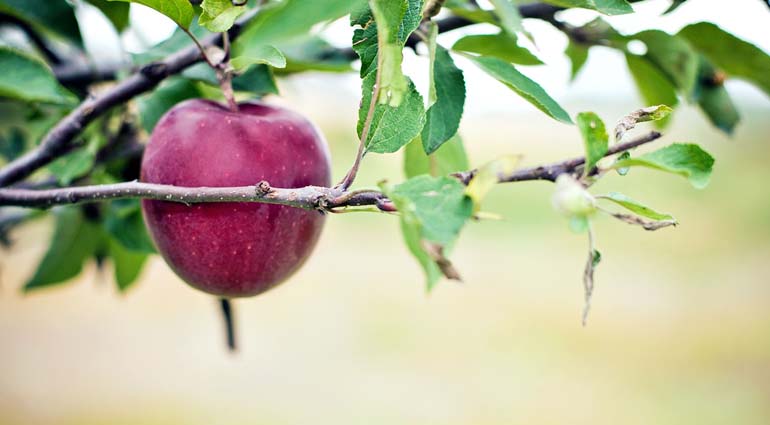 Read: Genesis 3:1-8
He said to the woman, "Did God really say . . . ?" Genesis 3:1
"I don't think God is good," my friend told me. She had been praying for years about some difficult issues, but nothing had improved. Her anger and bitterness over God's silence grew. Knowing her well, I sensed that deep down she believed God is good, but the continual pain in her heart and God's seeming lack of interest caused her to doubt. It was easier for her to get angry than to bear the sadness.
Doubting God's goodness is as old as Adam and Eve (Gen. 3). The serpent put that thought in Eve's mind when he suggested that God was withholding the fruit from her because "God knows that when you eat from it your eyes will be opened, and you will be like God, knowing good and evil" (v. 5). In pride, Adam and Eve thought they, rather than God, should determine what was good for them.
Years after losing a daughter in death, James Bryan Smith found he was able to affirm God's goodness. In his book The Good and Beautiful God, Smith wrote, "God's goodness is not something I get to decide upon. I am a human being with limited understanding." Smith's amazing comment isn't naïve; it arises out of years of processing his grief and seeking God's heart.
In times of discouragement, let's listen well to each other and help each other see the truth that God is good.
Lord, we will praise You in our difficult times like the psalmist did. You know us, and we turn to You because we know You are good.
For more on this topic, read Why Doesn't God Answer Me from Discovery Series. (http://discoveryseries.org/discovery-series/why-doesnt-god-answer-me/)
The Lord is good to all; he has compassion on all he has made. Psalm 145:9
INSIGHT:
Today's reading unveils one of the central strategies of our enemy, Satan. In addition to suppressing God's truth, Satan uses Scripture for his own evil ends by tempting the believer to doubt its truth. When we experience doubts concerning the Word of God, we can follow our Lord's example and cite Scripture with confidence (Matt. 4). Scripture is an offensive weapon against our enemy (Eph. 6:10–18).
...................................................
Genesis 3:1-8 King James Version (KJV)
3 Now the serpent was more subtil than any beast of the field which the Lord God had made. And he said unto the woman, Yea, hath God said, Ye shall not eat of every tree of the garden?
2 And the woman said unto the serpent, We may eat of the fruit of the trees of the garden:
3 But of the fruit of the tree which is in the midst of the garden, God hath said, Ye shall not eat of it, neither shall ye touch it, lest ye die.
4 And the serpent said unto the woman, Ye shall not surely die:
5 For God doth know that in the day ye eat thereof, then your eyes shall be opened, and ye shall be as gods, knowing good and evil.
6 And when the woman saw that the tree was good for food, and that it was pleasant to the eyes, and a tree to be desired to make one wise, she took of the fruit thereof, and did eat, and gave also unto her husband with her; and he did eat.
7 And the eyes of them both were opened, and they knew that they were naked; and they sewed fig leaves together, and made themselves aprons.
8 And they heard the voice of the Lord God walking in the garden in the cool of the day: and Adam and his wife hid themselves from the presence of the Lord God amongst the trees of the garden.
King James Version (KJV)