What Is It? By Jennifer Benson Schuldt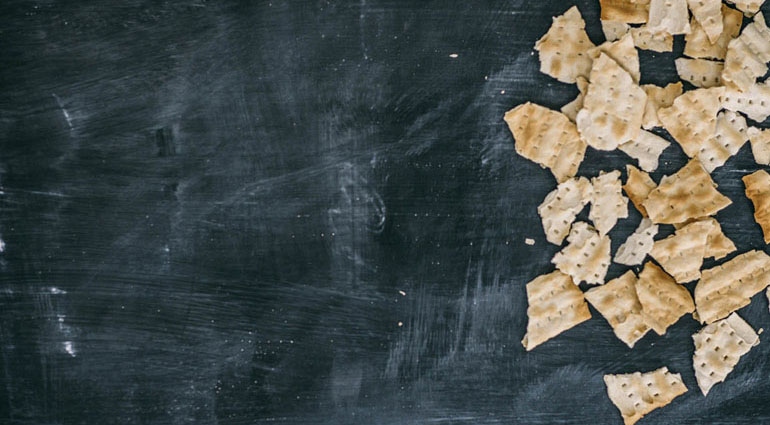 Read: Exodus 16:11-31
When the Israelites saw it, they said to each other, "What is it?"
Exodus 16:15
My mother taught Sunday school for decades. One week she wanted to explain how God supplied food for the Israelites in the wilderness. To make the story come alive, she created something to represent "manna" for the kids in her class. She cut bread into small pieces and topped them with honey. Her recipe was inspired by the Bible's description of manna that says it "tasted like wafers made with honey" (Ex. 16:31).
When the Israelites first encountered God's bread from heaven, it appeared on the ground outside their tents like frost. "When [they] saw it, they said to each other, 'What is it?' " (v. 15). The Hebrew word man means "what," so they called it manna. They discovered they could grind it and form it into loaves or cook it in a pot (Num. 11:7-8). Whatever it was, it had a baffling arrival (Ex. 16:4,14), a unique consistency (v. 14), and a short expiration date (vv. 19-20).
Sometimes God provides for us in surprising ways. This reminds us that He is not bound by our expectations, and we can't predict what He will choose to do. While we wait, focusing on who He is rather than what we think He should do will help us find joy and satisfaction in our relationship with Him.
Dear God, please help me to freely accept Your provision and the way You choose to deliver it. Thank You for caring for me and meeting my needs.
Those who let God provide will always be satisfied.
............................................................
Exodus 16:11-31 King James Version (KJV)
11 And the Lord spake unto Moses, saying,
12 I have heard the murmurings of the children of Israel: speak unto them, saying, At even ye shall eat flesh, and in the morning ye shall be filled with bread; and ye shall know that I am the Lord your God.
13 And it came to pass, that at even the quails came up, and covered the camp: and in the morning the dew lay round about the host.
14 And when the dew that lay was gone up, behold, upon the face of the wilderness there lay a small round thing, as small as the hoar frost on the ground.
15 And when the children of Israel saw it, they said one to another, It is manna: for they wist not what it was. And Moses said unto them, This is the bread which the Lord hath given you to eat.
16 This is the thing which the Lord hath commanded, Gather of it every man according to his eating, an omer for every man, according to the number of your persons; take ye every man for them which are in his tents.
17 And the children of Israel did so, and gathered, some more, some less.
18 And when they did mete it with an omer, he that gathered much had nothing over, and he that gathered little had no lack; they gathered every man according to his eating.
19 And Moses said, Let no man leave of it till the morning.
20 Notwithstanding they hearkened not unto Moses; but some of them left of it until the morning, and it bred worms, and stank: and Moses was wroth with them.
21 And they gathered it every morning, every man according to his eating: and when the sun waxed hot, it melted.
22 And it came to pass, that on the sixth day they gathered twice as much bread, two omers for one man: and all the rulers of the congregation came and told Moses.
23 And he said unto them, This is that which the Lord hath said, To morrow is the rest of the holy sabbath unto the Lord: bake that which ye will bake to day, and seethe that ye will seethe; and that which remaineth over lay up for you to be kept until the morning.
24 And they laid it up till the morning, as Moses bade: and it did not stink, neither was there any worm therein.
25 And Moses said, Eat that to day; for to day is a sabbath unto the Lord: to day ye shall not find it in the field.
26 Six days ye shall gather it; but on the seventh day, which is the sabbath, in it there shall be none.
27 And it came to pass, that there went out some of the people on the seventh day for to gather, and they found none.
28 And the Lord said unto Moses, How long refuse ye to keep my commandments and my laws?
29 See, for that the Lord hath given you the sabbath, therefore he giveth you on the sixth day the bread of two days; abide ye every man in his place, let no man go out of his place on the seventh day.
30 So the people rested on the seventh day.
31 And the house of Israel called the name thereof Manna: and it was like coriander seed, white; and the taste of it was like wafers made with honey.