Beyond Disappointment By Tim Gustafson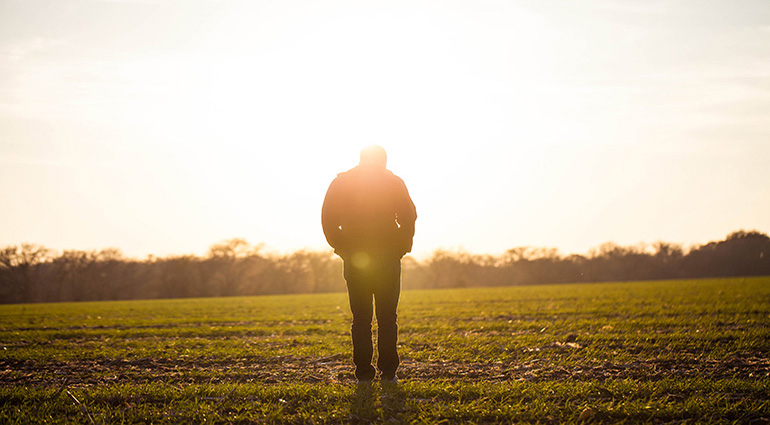 Read: Genesis 29:14-30
Hope in the Lord and keep his way.
Psalm 37:34
Perhaps you've seen the video of the little boy who learns he's getting another sister. In the middle of his meltdown he laments, "It's always girls, girls, girls, girls!"
The story gives an amusing glimpse into human expectations, but there's nothing funny about disappointment. It saturates our world. One story from the Bible seems especially steeped in disappointment. Jacob agreed to work 7 years for the right to marry his boss's daughter Rachel. But after fulfilling his contract, Jacob got a wedding night surprise. In the morning he discovered not Rachel but her sister Leah.
We focus on Jacob's disappointment, but imagine how Leah must have felt! What hopes and dreams of hers began to die that day as she was forced to marry a man who did not love or want her?
Psalm 37:4 tells us, "Take delight in the Lord, and he will give you the desires of your heart." Are we to believe that God-fearing people are never disappointed? No, the psalm clearly shows that the writer sees injustice all around him. But he takes the long view: "Be still before the Lord and wait patiently for him" (v. 7). His conclusion: "The meek will inherit the land" (v. 11).
In the end, it was Leah whom Jacob honored and buried in the family grave plot with Abraham and Sarah, Isaac and Rebekah (Gen. 49:31). And it was through the lineage of Leah—who in life thought she was unloved—that God blessed the world with our Savior. Jesus brings justice, restores hope, and gives us an inheritance beyond our wildest dreams.
Lord, sometimes it's so hard to wait patiently for good things. Forgive us for comparing ourselves to others and for complaining about what we don't have. Help us meet You in a new way today.
Jesus is the only friend who never disappoints.
..........................................................
Genesis 29:14-30 King James Version (KJV)
14 And Laban said to him, Surely thou art my bone and my flesh. And he abode with him the space of a month.
15 And Laban said unto Jacob, Because thou art my brother, shouldest thou therefore serve me for nought? tell me, what shall thy wages be?
16 And Laban had two daughters: the name of the elder was Leah, and the name of the younger was Rachel.
17 Leah was tender eyed; but Rachel was beautiful and well favoured.
18 And Jacob loved Rachel; and said, I will serve thee seven years for Rachel thy younger daughter.
19 And Laban said, It is better that I give her to thee, than that I should give her to another man: abide with me.
20 And Jacob served seven years for Rachel; and they seemed unto him but a few days, for the love he had to her.
21 And Jacob said unto Laban, Give me my wife, for my days are fulfilled, that I may go in unto her.
22 And Laban gathered together all the men of the place, and made a feast.
23 And it came to pass in the evening, that he took Leah his daughter, and brought her to him; and he went in unto her.
24 And Laban gave unto his daughter Leah Zilpah his maid for an handmaid.
25 And it came to pass, that in the morning, behold, it was Leah: and he said to Laban, What is this thou hast done unto me? did not I serve with thee for Rachel? wherefore then hast thou beguiled me?
26 And Laban said, It must not be so done in our country, to give the younger before the firstborn.
27 Fulfil her week, and we will give thee this also for the service which thou shalt serve with me yet seven other years.
28 And Jacob did so, and fulfilled her week: and he gave him Rachel his daughter to wife also.
29 And Laban gave to Rachel his daughter Bilhah his handmaid to be her maid.
30 And he went in also unto Rachel, and he loved also Rachel more than Leah, and served with him yet seven other years.